Fretboard.com
Learn, Play, Grow TM
Matt.7:7
---
Update: 13 November, 2013
Welcome! Holidays are coming up fast, so I hope you have some cool Christmas tunes (yeah, I said that word!) in your songlist. I always start working on them in October, so they're fully worked out and natural sounding when performed. So if it's just you, or a band, be prepared!
Remember, we refuse to simply throw something up every five minutes to satisfy the "masses" that demand constant stimulation, but without value or substance. Not going to happen here. We're building this site slow and steady with attention to both value and substance.
First-time visitor? Bookmark this site! If you want to be put on our mailing list, click here and put "mailing list" in the Subject line. As always, we thank each and every one of you for your continued support!
We have gotten a number of inquiries about why this site doesn't feature video lessons. In many cases, video can be more a distraction than an aide. For example, watching a video is a "linear" experience, it's hard to jump to the spot you want, until you've seen it at least once and "mark" the location you need. When material is presented in written form, it can be scanned quickly, and you are able to jump around, even right to what you're working on at the moment. Written lessons likely contain far more useful information than the video. And since most lesson on this site are geared toward current players, not complete beginners, there is less need for showing you how to play (technique) the material in question.
That said, we do plan on featuring lessons for absolute beginners and adding video lessons on deeper topics, too, given things line up to facilitate their production. Quality equal to our written lessons will be the operative standard when we do bring them online.
The Archive is where you can find past lesson articles quickly and go directly to a topic you wish to study. It's slowly expanding, so if what you're looking for isn't there yet, it will be at some point. Articles of interest will soon be archived there, too, to keep the home page a little less cluttered.
The Stolen Gear Registry is here. All posts will remain up for a period of six months or until the gear is recovered (which we would like to be notified in that case to remove the post). What that means is, if you get ripped off, let us know by contacting us with descriptions, location and pictures, and serial numbers if you have them. Write to us here.
Current Lesson Installments (including posting date):
13 November: Guitar Players: The current Basics column is available. This series focuses upon things guitar players transitioning from beginning to intermediate ability should know. It isn't meant to be exhaustive, but more a reference of what you should be somewhat familiar with if you've been playing for around two years. Visit the Archive to access past lessons.
27 August: Bass Players: The current Bass Fundamentals column is here. This series focuses upon things all Bass players in transition from beginning to intermediate level should know. It isn't exhaustive, but a reference of what you should be familiar with if you've been playing for up to about two years. Visit the Archive to access past lessons.
16 July: Mandolin Players: Lesson Three in the Beginning Mandolin column is here. The beginning of the series starts here. Jump on into the world of this amazing instrument.
21 October: Worship Musicians: The most recent 'The Art Of Worship' can be found here. This column covers a lot of ground about the music of worship; you'll read about important elements, such as arranging, composition and practicing - all kinds of stuff you should know. Aspects of being part of the team, whether as the worship leader or team memeber, are also addressed. So it's for all you worship music folks out there. The beginning is here.
1 November: Music Theory: the third installment is here; the introductory Primer is here. Posting is periodic and will be progressive. It will appear in the Archive after a few more lessons are posted.
Philosophy: A 29 Part column dedicated to discussion about music, the creative process, life as a musician, and many other aspects of life in music. To browse through this series, you can go the Archive and touch on any of the many topics covered. And you never know... there may be future installments at some point.

Further Reading
Comments are always appreciated. We also welcome ideas, suggestions and anything else you might find useful; this site is yours as much as it is ours. Help us out, let us know what you want to see, what you're not finding at other sites.
This site exists to help you, the aspiring player, to improve your skills on your instrument. And as the head of musical development, I want you to understand I take a personal interest in your improvement. We are not a corporate shop, we are musicians who work in the music field, so this site may not always be updated every five seconds. You can contact me with any questions or comments - including criticisms, requests or corrections you might have. And remember: there are no stupid questions. I pledge to give a personal response to your inquiry, not a computer generated pile of nothing. E-mail me here. After all, this site is all about providing you what you need to become a better player.
Yes there are a boat load of guitar sites out there. But a lot of them are really not very good at all. And don't even get us started on the wasteland that is Youtube, the repository of ineptitude and mangled guitar "experts" and their "lessons". So everything you say to us by way of feedback is taken very seriously. We look at it as a way of gauging our progress in providing you with the things you reall want, as well as the things you need. Don't stop speaking your minds!
*******
My Credentials:

As the head of musical development for Fretboard.com, I bring a lifetime of experience to the table. Why should this be important to you? You want the editorial staff to actually know what they're doing, that they are directed and focused based on real world experience in presenting material that actually works, not based on ideas and theories from people who don't have first hand knowledge from countless gigs. You want qualified professionals as consultants and contributors to this site as well. You want them all to be passionate about music. And you want them to be available to answer your questions. That's me. And that's our slowly growing staff.
Personally, my active work history includes, in no particular order, the following:
Ongoing professional Guitar and Bass services, both in studio and touring (35+ years)
Ongoing active student roster (25+ years)
Ongoing professional Recording and Live Sound Engineer (30+ years)
Director of Music Ministry at a church in Los Angeles, California 1999 - 2004 (also providing support services, i.e. sound engineer, backup musician, etc. for other folks and events)
Ongoing worship music services at local churches in the greater Portland, Oregon area (also providing support services in other venues)
Ongoing involvement in prison mission outreach and music ministry, with the invaluable support of PMA
You don't get and keep these kinds of gigs if you don't know what you're doing!
Thank you for your time and attention in visiting our site.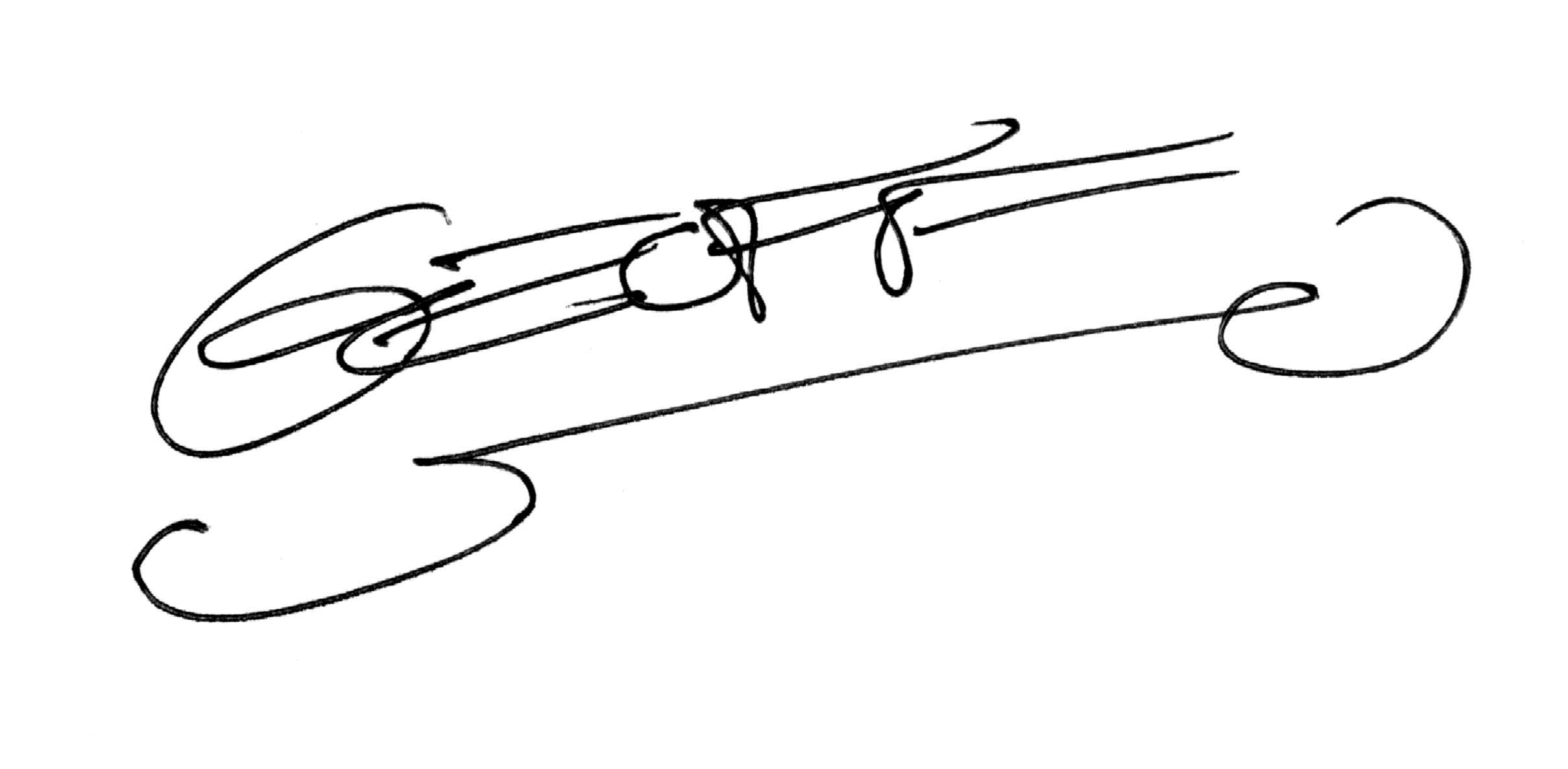 ---
All content on this site is Copyright © 1999--2013, Fletcher Music Services, Geoff Arnold and Fretboard.com except where noted above and throughout the text and video materials contained within this site. Copying, reprinting or any other form of use of content presented on this site without the express written permission of the content owner(s) is strictly forbidden.
Latest Revision: 13 November, 2013